Instantly Boost Your Sales And
Conversions On Any Website
TrustLock is the #1 most powerful trust seal you can add to
your site to give visitors a reason to trust you.
Increase sales guaranteed • Easy 5-minute install • Cancel any time


"Relationships are built on trust. Trust drives revenue."

Turn Hesitant Shoppers Into Confident Buyers With Trust Seals from TrustLock
According to monetizepros.com, as many as 61% of participants in recent surveys say they
decided not to purchase a product because it was missing trust seals.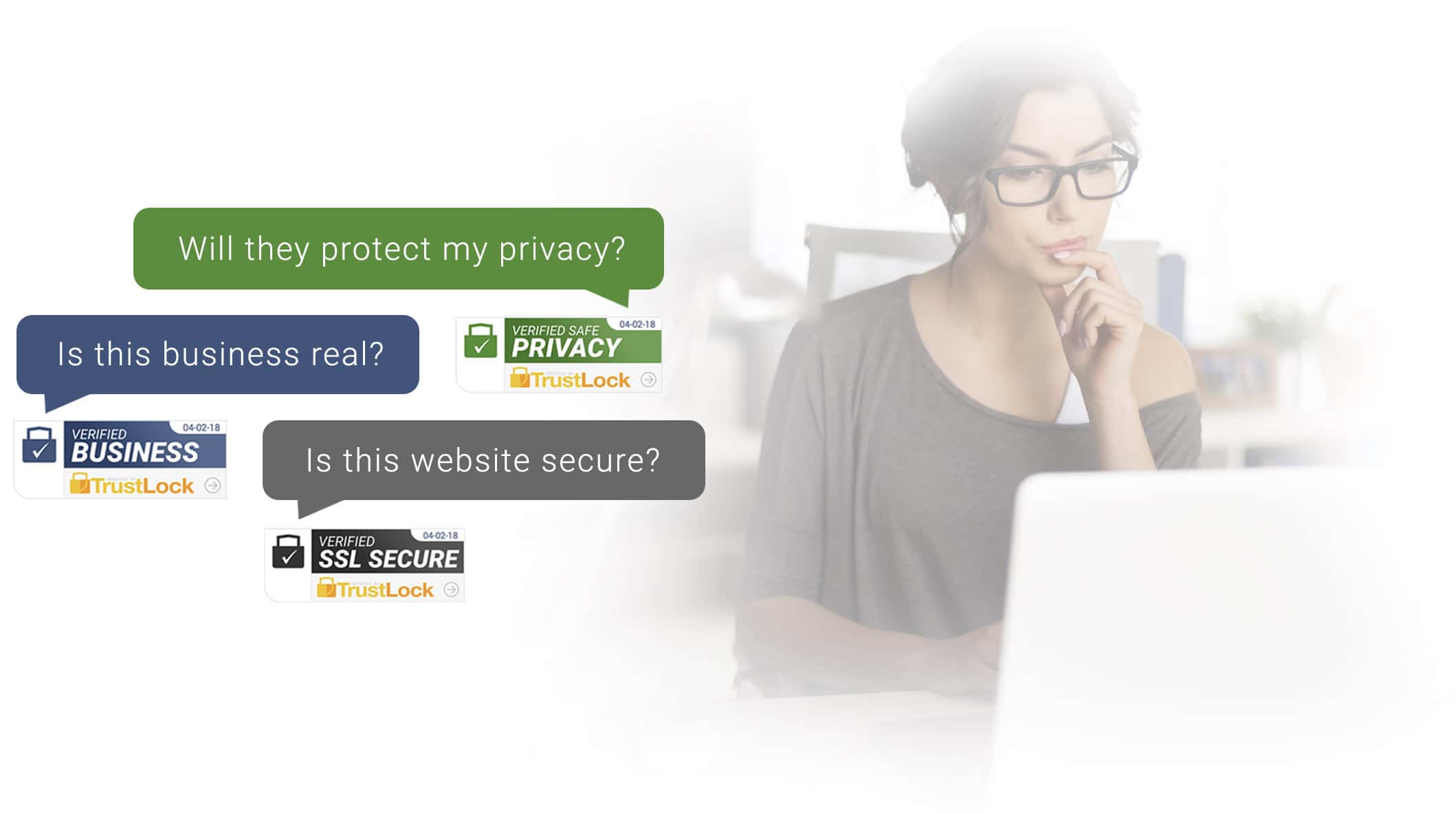 Verified Business, Safe Privacy, and SSL Secure
Websites using TrustLock verification badges consistently deliver higher conversion rates, increased credibility and buyer confidence. Give new visitors a reason to trust you.
Build Your Business Trust
Resolve Visitors' Concerns
Increase Buyer Confidence
Reduce cart abandonment
Reduce Bounce Rate
Boost Your Opt-In Rates
Resolve Security Concerns
Reduce checkout Bounces
Use Existing SSL Certificate
Boost Sales & Conversions By Up To 62%
TrustLock badges help create happy confident buyers by addressing security, privacy and business identity concerns. Shoppers are more likely to buy your products or services when they know they can trust you.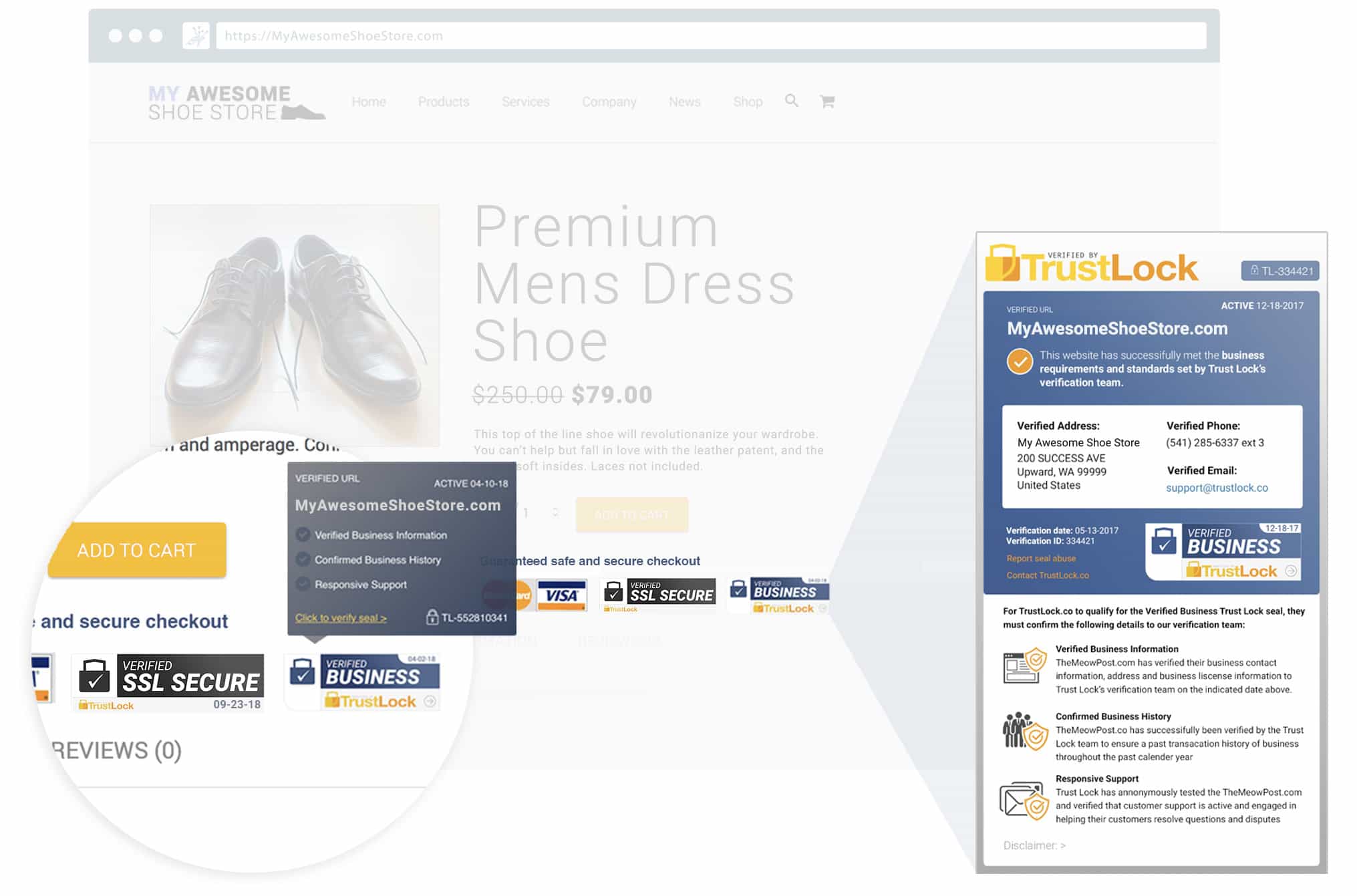 "After we installed TrustLock seals, our conversion rate increased significantly. Having TrustLock added a new layer of trust on our site – I'm very impressed and will recommend TrustLock seals to others."

TrustLock seals take just 5-minutes or less to install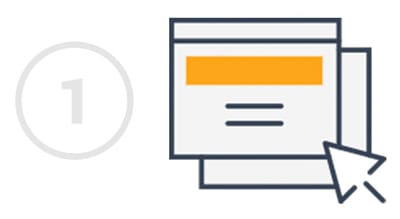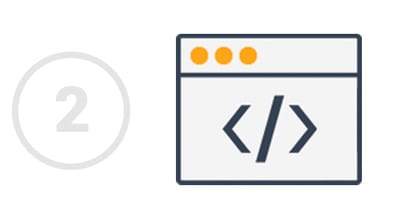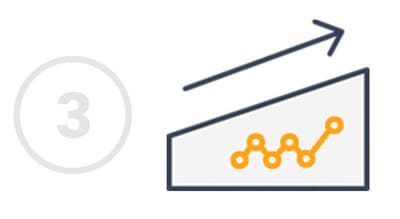 Create & activate account
Pick one of our plans and create your account. Then submit your business, privacy and SSL information. We will approve your business within 24-hours.
Choose from over 117+ trust seal designs and badges. Then simply copy our snippet of JavaScript code and embed anywhere on your website.
Increase Sales & Conversions
Place the trust badges on your cart, footer and next to purchase buttons. Watch your sales and conversions increase up to 62% or more.
Start Increasing Visitor Trust Today

Don't let your customers question your legitimacy. TrustLock badges are seen on thousands of pages around the world helping increase trust and sales – now it's your turn!
TrustLock helps turn visitors into buyers
Every day thousands of sales are lost from cart abandonment and traffic bounces. TrustLock is the perfect way to give new visitors trust in your brand and confidence to buy.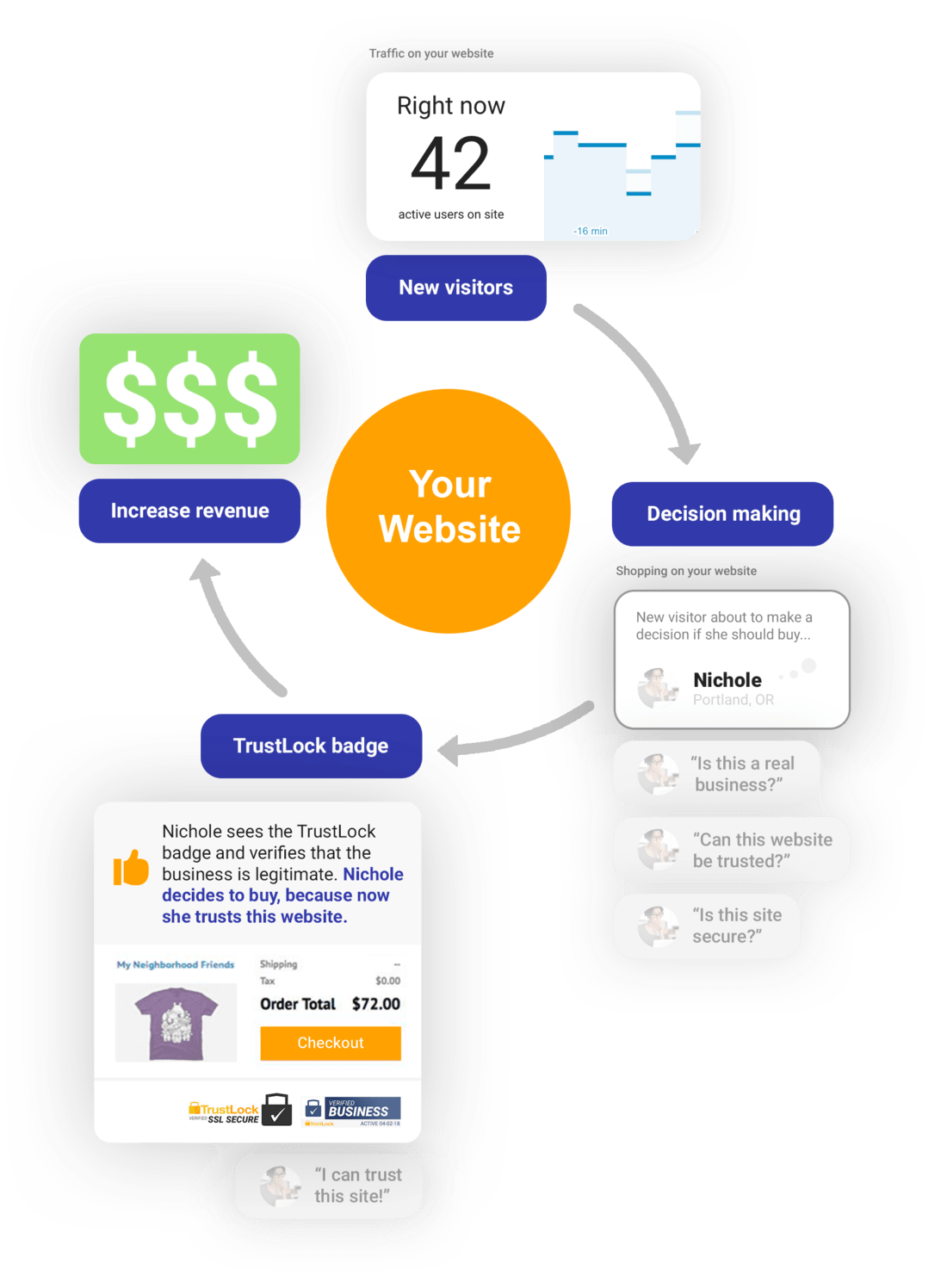 Get TrustLock Seals On Your Site Today
Increase sales in 30-days or your money back!
"Trust matters. In the networked world, trust is the most important currency."

Eric Schmidt
Chairman of Google, 2017
Let Us Prove It To You
Boost your conversions & sales in 30 days guaranteed!