Businesses that use TrustLock can sell more.
Up to
13%
increase in repeat customers*
Up to
48%
decrease in shopping cart abandonment*
Up to
62%
increase in sales and order completion*
*Increase will depend on exact implementation and combination with checkout layout. TrustLock does not guarantee any specific percentage. Percent increase in sales and decrease in shopping cart abandonment was acquired through internal A/B beta testing and is an approximate estimation only.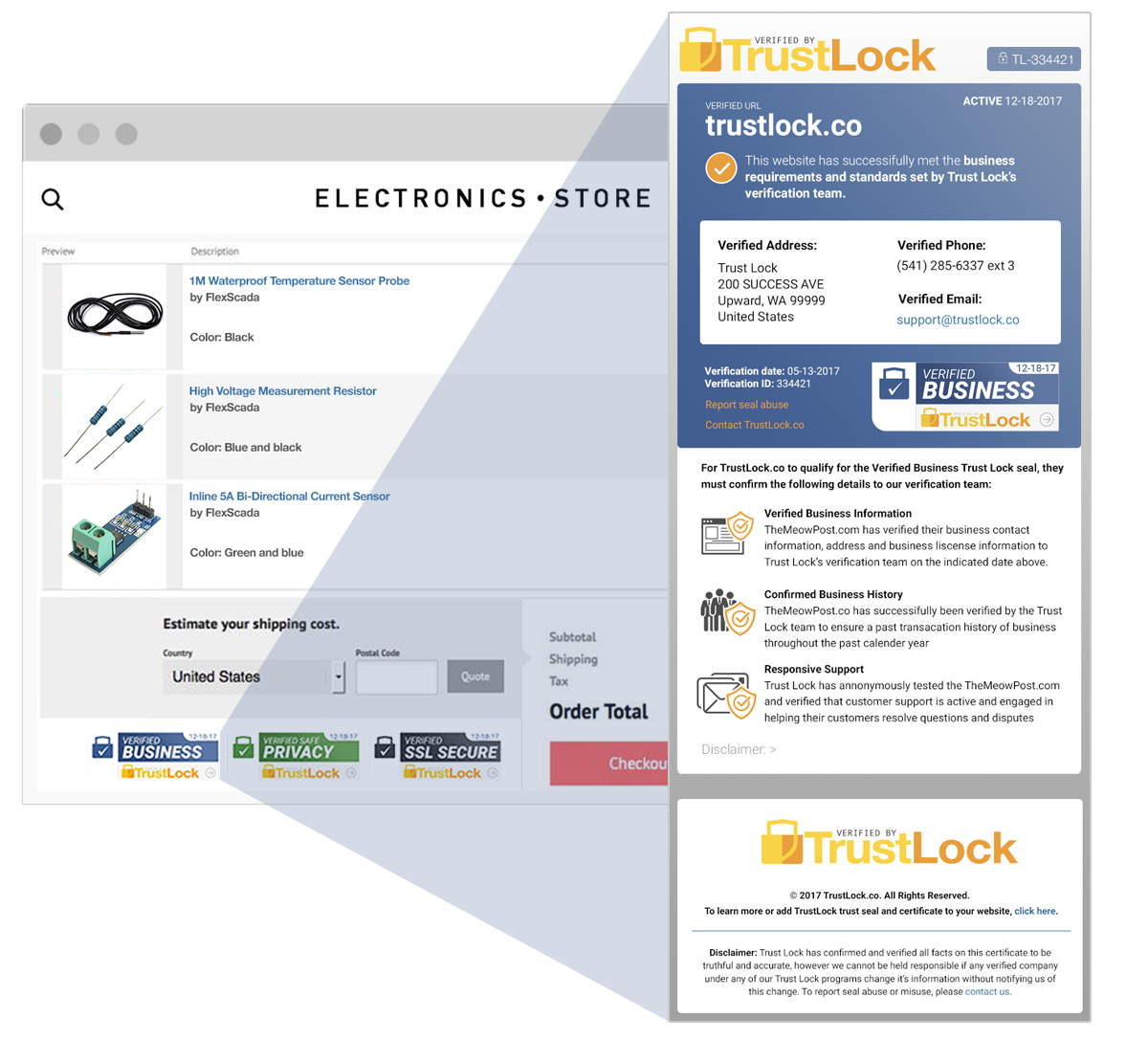 TrustLock directly addresses privacy, security and business identity concerns to boost your sales.
The Trustlock trust seal gives your visitors assurance by displaying authenticated business details, legitimate privacy policy and a verified SSL secure checkout. When your visitors trust your website, they'll have the confidence they need to make the purchase. Give your visitors another reason to trust you with TrustLock. Cut shopping cart abandonment and increase your conversions by up to 60%.
1
Easily apply for TrustLock and submit your business infomation for approval.
2
After the approval proccess, simply add the TrustLock seal anywhere on your site.
3
Reassure visitors that you can be trusted and increase conversions up to 60%.
Increasing conversions for many online businesses just like yours!